×
Note:
A Human Right
discontinued its work in 2016. Several projects live on through various partnerships. This website remains to honor our longstanding commitment to Internet for all. Thanks to all who supported us over the years.

Bringing internet access to the people who need it most
Who Is BuyThisSatellite.org?
Over a hundred innovators, thinkers, technologists, futurists, movers and shakers all over the globe are working together to build a solution to connect everyone through
ahumanright.org
. The "buy this satellite" campaign is an
ahumanright.org
initiative.
...And we get plenty of help from these great organizations:

















Advisory Team
Dreaming, guiding, and believing in the vision of a connected planet.
Nigel SealeFounder; Earth Day International
Noah SamaraFounder; XM Radio & 1WorldSpace Satellite Radio
Thomas CurranCTO; Deutsche Telekom
Suyash TiwariDirector Telecom Innovation Lab; TATA Consultancy Services
Meet the Team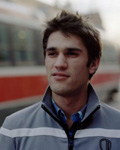 Kosta Grammatis
Kosta believes passionately that access to information is a human right and founded
ahumanright.org
to pursue his vision of a connected world. He was the lead scientist for the video camera enabled prosthetic eye called the "eyeborg project" that was awarded one of TIME Magazines best invention of 2009. He worked for Space Exploration Technologies and was lead engineer of a satellite that is now currently in orbit. He works closely with the MIT Media Labs as a visiting researcher.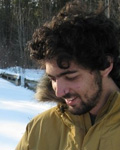 Theo Ephraim
Chief Information Officer & Web Developer
Theo is determined to let everyone on the internet know about buythissatellite.org. He is the co-owner of a web development and design firm that helps artists, non-profits, and socially responsible business harness the power of the internet to spread their work, messages, and brands effectively. He also does research in the field of computer vision (teaching computers to see) and builds novel means of interacting with technology.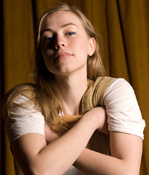 Zeesy Powers
Creative Concepts
Zeesy Powers has been involved in the Buy This Satellite project from its earliest stages as an idea generation factory. With experience working in a variety of international contexts, and a strong understanding of the impact and potential of the internet, she has contributed to the research and development stage of projects in telecommunications, community organization, and the arts. A practicing artist, Zeesy is a graduate of OCAD in Toronto, the CCA Kitakyushu Research Program in Kyushu, Japan, and currently helps to identify and apply for biotechnology research and funding partnerships with government and industry.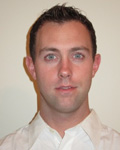 Chris Wilkins
Chief Technical Officer & Space Policy strategist
Chris Wilkins believes that space technology can help people and hones space based solutions to telecommunications problems. His BS and MS both were in aerospace and mechanical engineering. He then spent over three and a half years as Guidance, Navigation, and Control (GNC) engineer at SpaceX making the company's first successful launch of Falcon 1 a reality, helping Falcon 9 get into space, and developing humanity's first commercial spacecraft's GNC system (Dragon). He's now pursuing a Masters of International Affairs at Columbia University in New York City, while contracting aerospace engineering services.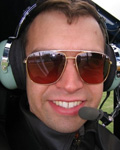 Douglas Van Bossuyt
Satellite Systems Development and Design
Douglas is acutely aware of the need for universal access to information around the globe. He has conducted research for the Jet Propulsion Laboratory on a Space Grant internship and on contract , the University of Sydney as a visiting scholar, the University of Karlsruhe as a DAAD-RISE Fellow, and Oregon State University where he is a Ph.D student. Areas of focus include conceptual space mission design, risk-based design, complex project management, and humanoid robotics. Douglas consults for a variety of projects and companies across the industrial robotics, space systems, and other industries.

Fabian Pfortmüller
Business Liaison
Fabian is a NYC based Swiss wanna-be-entrepreneur who spends all his time trying to make meaningful connections between ourselves and business. He founded Sandbox - an incubator that provides a global community for the most extraordinary young achievers between 20 and 30 (www.sandbox-network.com) and holstee.com, an eco-label that creates positive impact through smartly designed products. Fabian studies Middle Eastern languages and cultures at Columbia University. You might see him at the office desperately trying to pronounce Arabic words.

Britt Wray
Special Communications Coordinator
Britt mobilizes art and media to communicate big ideas in her projects. She has a background in biology and media studies, and work experience in education, radio, television, and artist-run centres. She is now pursuing her Master's in Art, Media and Design and researches integrative collaborations that cross boundaries between biology, cultural studies, fine arts and technology.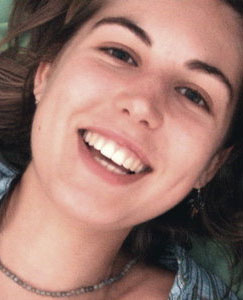 Delphine Deryng
Social Impact Analyst - Global
Delphine is interested in the interactions between humans and global environmental issues. With a background in Physics and numerical analysis, her work involves analysis and modeling at the global scale. She has masters degrees in both Geography and Theoretical Physics

Tori Hogan
Social Impact Analyst - Developing World
As a filmmaker, educator and aid critic, Tori Hogan has spent the past decade crisscrossing the globe in an effort to uncover the best approaches to enabling positive social change in the developing world. She received her B.A. from Duke University, served as a Fulbright Scholar in Egypt, and earned an M.Ed in International Education Policy from Harvard University. Tori is the founder and director of Beyond Good Intentions, an organization that uses film and educational programs to uncover more effective approaches to international aid.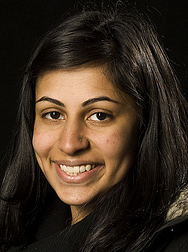 Salina Kanji
Scientist: Emerging Technologies for Social Benefit
With a background in the sciences Salina works closely with emerging technologies as well as pursuing her social beliefs. She has worked in biomaterials at the University of Western Ontario, run the London SOS foundation that provides support to students, and received the numerous scholarships and awards for her community outreach work.